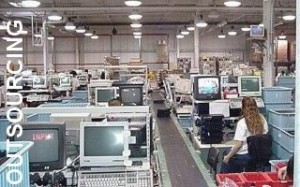 New prospects for your business? Don't you wish you knew exactly which prospects were ready to buy what you sell?
Find New Customers
Select from our extensive consumer or business databases to create a targeted Fax, Email or Direct Mail mailing list.
We offer more than 20 million business records and 250 million consumer records. Create your perfect marketing list by choosing from hundreds of criteria, options, including SIC code, geography, income, sales volume and much more.
Find and reach new customers easily.
Need a list for your next marketing campaign? Electronic Post Office makes finding new customers a snap. Plus once you've identified your target audience, we have everything you need in order to design, print, and deliver your customized ciommunication piece.
Data Enhancement
Do you want to append email addresses or other contact information to your database, such as Zip + 4 or to see if a street address is correct. Electronic Post Office can help.  Just upload your file and we can enhance your list!
We also will clean your list and de-dupe plus run both your email and fax number through our Global Do Not Fax or Email Database. This way you are always in compliance with both the 2005 Junk Fax Law and the 2003 Can SPAM Act.
To learn more call us at 1-888-728-3621 ext 22 or email us at support@mailgram.us and we will be happy to answer any of your questions.
Start a new account with us for FREE – just click here – no credit card is needed.