View our App and Plan Store by clicking on the image below.
Also look for this months Plan Specials!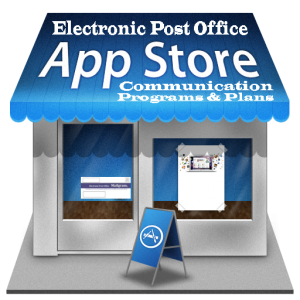 Check our Store Daily for Special Pricing and Products to help you increase your sales, better communicate with our easy to use Electronic Post Office.
To learn more call us at 1-888-728-3621 ext 22 or email us at support@mailgram.us and we will be happy to answer any of your questions.
Start a new account with us for FREE – just click here – no credit card is needed.